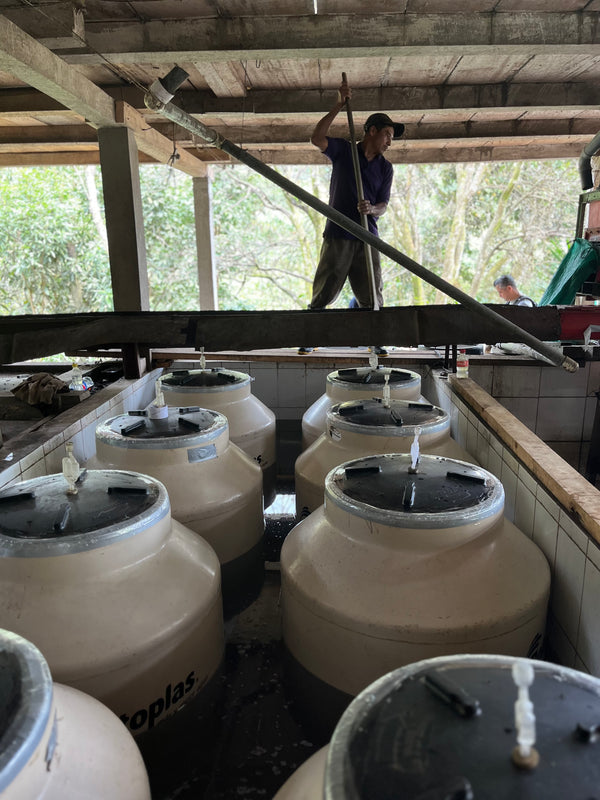 About this Coffee:
This is the first anaerobic processed coffee we've brought into the cafe and it's wildly exciting. We only have two bags and you won't want to miss out on the lovely coffee.  
Process:
Anaerobic
Full Natural
Tasting Notes:

Blood Orange
Brown Sugar
Bourbon


5 LB Bags of Coffee

All 5lb bags of coffee that are ordered will be roasted and shipped on the next Tuesday after your order is placed
Free Shipping On 2 Or More Bags of Coffee
When you buy 2 or more 12oz bags of coffee, free shipping is included. Free shipping is included when you buy a 5lb bag of coffee.